Almyros Beach
Almiros Beach is located 11km away from Kritsa and is quite long, sandy beach. It is shaped near the exit of Almiros River, which empties on the south part of the beach. Next to the beach, the protected wetland of Almiros hosts several rare birds, towering eucalyptus trees, reed and palm trees of Theophrastus (such as these in Vai).
The beach is well-organized, offering sunbeds and umbrellas for the guests. The water is shallow and usually calm, making it ideal especially for families and young children. The area has a canteen, a beach bar offering soft drinks and food, while there are also many options for water sports. The sea water is very cold in some places due to the river that flows all year.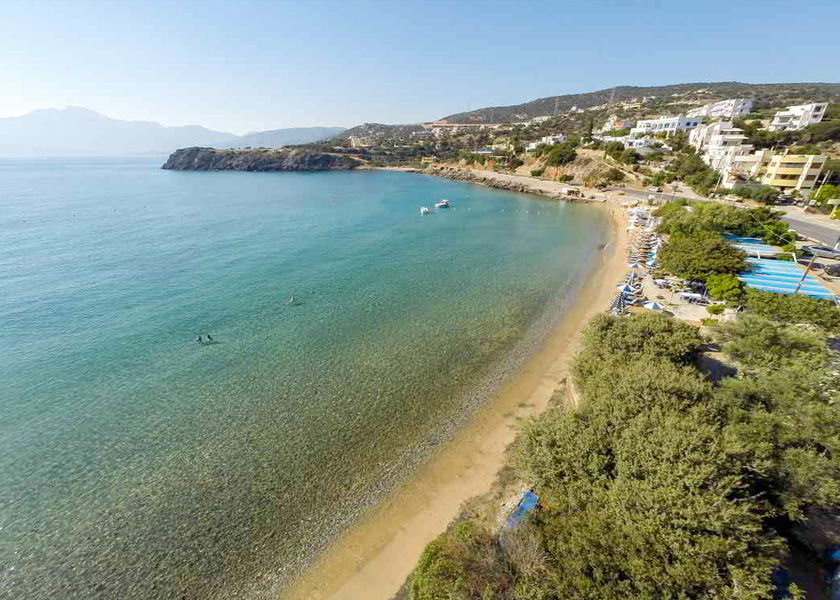 Ammoudara Beach
Ammoudara is located 12km away from Kritsa, on the old road connecting Agios Nikolaos to Sitia.It is a nice beach with turquoise waters and consists of two parts. On the left side, is a sandy part which is organized offering umbrellas, sunbeds, and water sports. On the right side is a rocky part which isn't organized and you can relax under sea-trees.
The sea surface is usually calm because the beach has easterly orientation while winds in Crete come mainly from the west.There are several restaurants and taverns located on the beach in case you get hungry.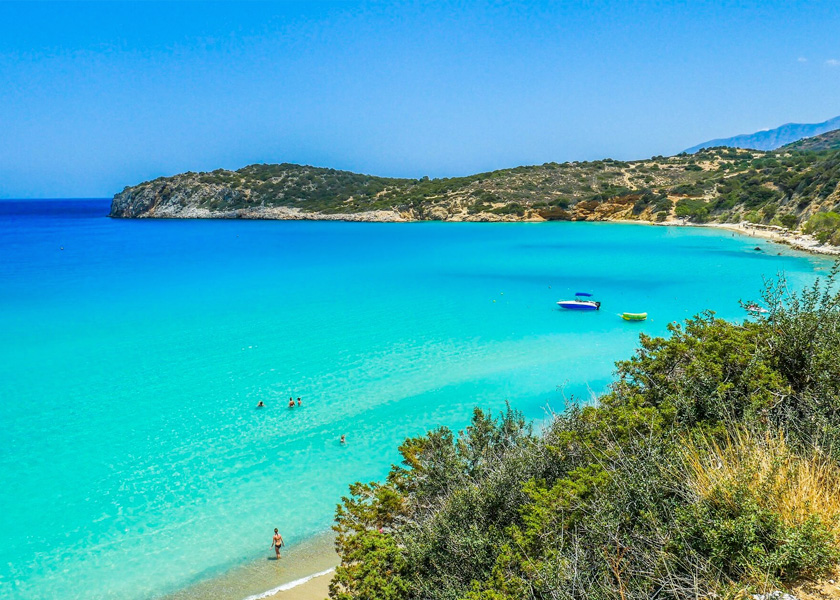 Voulisma Beach
Turquoise waters and white sand, surrounded by green hillsides, or Carribean look in other words. It is one of the most beautiful beaches on Crete, located 25 km away from Kritsa, well organized, offering sunbeds and umbrellas. There is also a cafe with drinks, coffees, and snacks.
The route from Kritsa to Voulisma Beach is very good. Once you get in Agios Nikolaos, you choose the new national road to Ierapetra and in 10 minutes you reach Voulisma.
Tip: Especially during July and August, the beach is overcrowded.
Contact Us
Where We Are
Kritsa

Lasithi Prefecture Municipality Of Agios Nikolaos Kritsa, 72051, Crete, Greece