Cooking Lessons
After a warm welcome, probably with a glass of the local firewater called raki, Argyro will personally guide you through your hands-on lesson. You will be using Argyro's home grown/home reared ingredients to enjoy a traditional meal with extra relish!
Of course, the actual content on your lesson menu will depend on your preferences and seasonal availability of ingredients. Contact us for more information.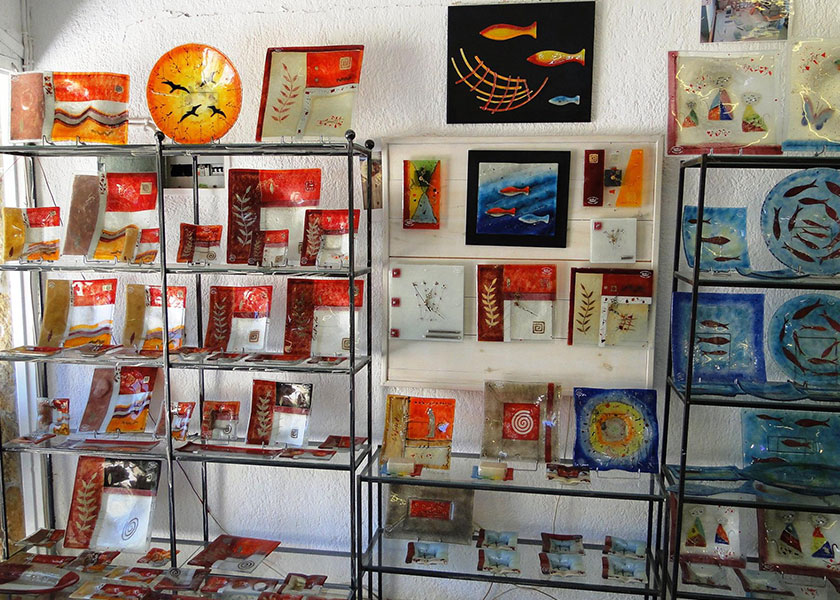 Ceramic & Glass Workshop
George Perakis has more than 30 years of experience as a practicing artist and teacher of ceramics and glass. He has taught many students from many countries in various aspects of the art and craft of ceramics and fused glass. He teaches his workshops in English or Greek, depending on students' requirements.
There is also a big collection of his own creations, where you can find unique gifts for yourselves or you friends. So, once you are in Kritsa, don't lose the opportunity to take part in a workshop or even just visit his collection.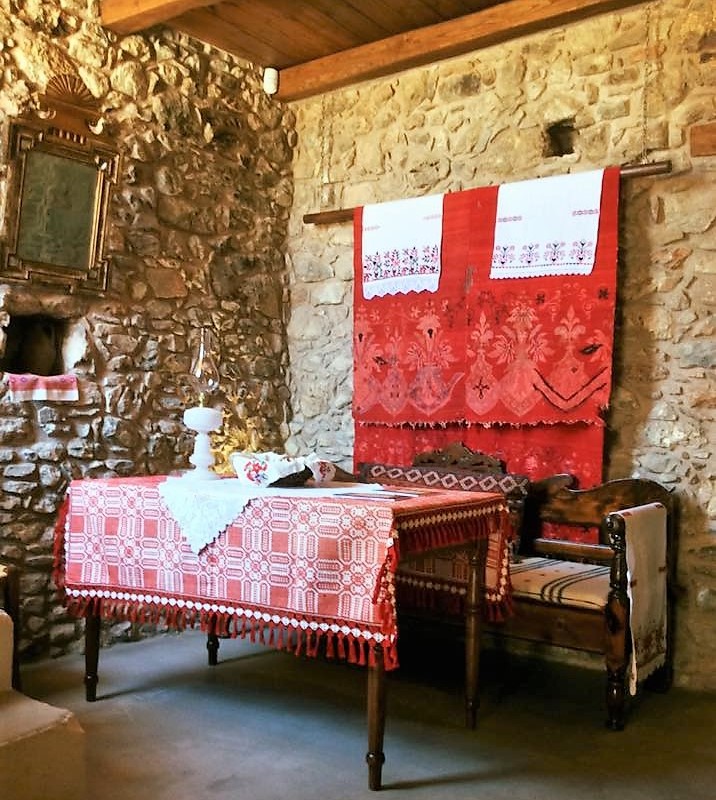 Museum of Kritsotopoulas House
Rodanthe (Kritsotopoula), a young woman from Kritsa, in East Crete tragically died in the heat of battle in 1823, disguised as a male rebel. Now honored as Kritsotopoula, Girl of Kritsa, Rodanthe featured in the annual memorial service held last Sunday of May, every year.
Her house used to be on the old part of Kritsa Village and is now transformed into a museum. You can visit it and enjoy a real view of how a traditional house of Kritsa was organized over a century ago.
Contact Us
Where We Are
Kritsa

Lasithi Prefecture Municipality Of Agios Nikolaos Kritsa, 72051, Crete, Greece