The olive tree and olive oil are closely connected to Cretan mythology, history, tradition, religion, and art, as well as the social and economic life of Cretan people dating back 9.000 years.
Nowadays, olive groves cover about ¼ of the total area of the island dominating its natural environment and creating employment for almost the entire local agricultural population. Among the Olive trees of Crete, exist some which can be characterized as "Monumental". One of them is the Monumental Olive Tree of Kavousi.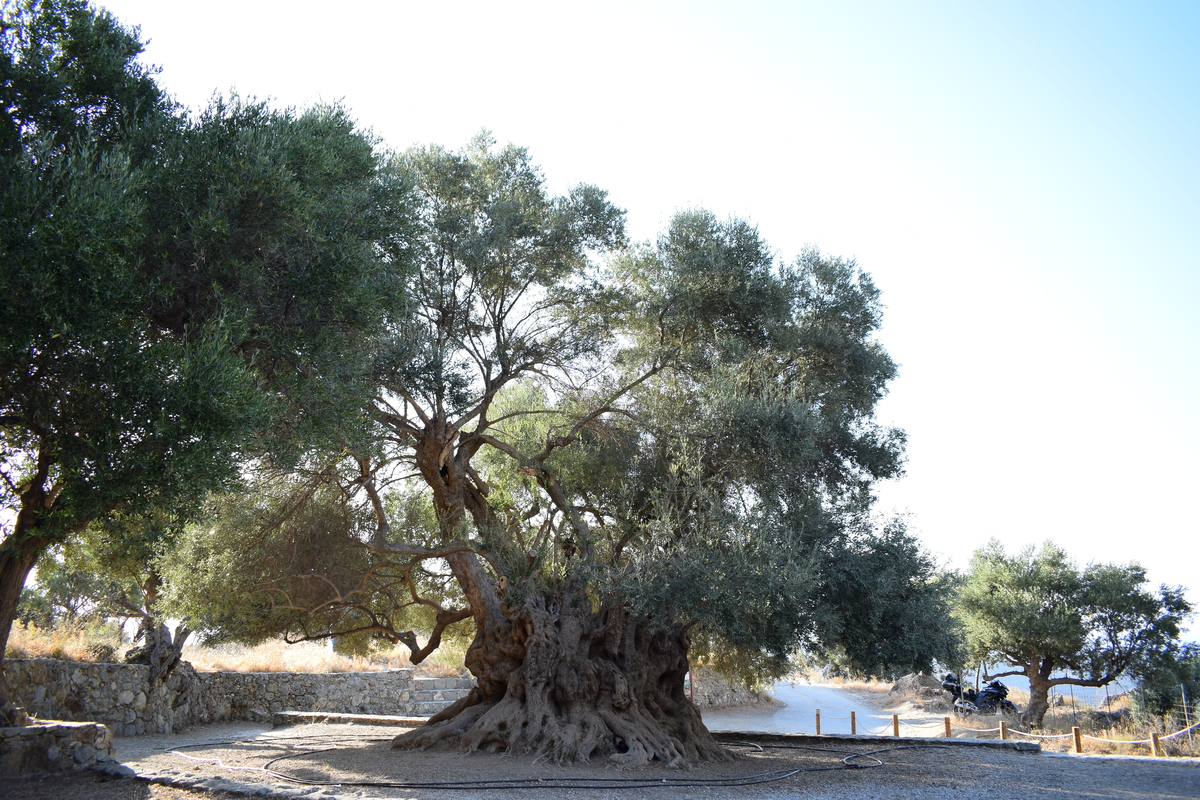 This impressive olive tree is located 3 km away from Kavousi village and worths a visit. The dimensions of the tree trunk measured at height of 0.8m. and mainly its largest diameter (4,90m.) and its perimeter (14,20 m.) allow a rough estimation of its age at about 3250 years.
This estimated age marks the first appearance of the tree in the Post-Palatial Minoan Period of the Cretan history (1350-1100 BC).
Once you decide to visit it, you can combine it with a visit to the Late Minoan Settlement of Azorias, you can also hike the Havgas easy gorge or Mesonas gorge, or just relax at the nearby Tholos beach, just a quarter away from the Monumental Olive Tree.